August 2014
Inside this Newsletter:

---

Message from Carolyn:

Happy summer, even though it hasn't felt like summer this July here in Colorado with all the rain and cool weather. We actually turned our heat on the other night. Unbelievable. But my grass is really green!

I've been super busy since we got back to Colorado from Tucson in mid-May. My new office on Colorado Blvd did not work out because of poor sound-proofing, so I moved to 44 Cook Street in Cherry Creek in June and that has been great. (Click here for directions to my new office). I will be here in Denver and at that office for two more months. I have office hours at 44 Cook Street on Wednesdays from noon to 7pm and phone counseling on Tuesdays and Thursdays from noon to 7pm. The phone counseling part of my business has been increasing over the past few years because I'm being found through internet searches related to my online relationship articles and past TV shows on www.youtube.com. New phone clients have recently found me through searches for daddy issues, toxic women, and controlling men. I have more than 50 free articles on various relationship topics on my website www.carolynsays.com and more than a hundred free articles on www.examiner.com.

I've enjoyed being back in Colorado this summer. Alan and I have partied a lot with friends, and we've made several trips up to Blackhawk, staying free several nights at Ameristar and actually winning a little money. I also threw a karaoke slumber party with girlfriends (Alan fled to a buddy's house for golf for the weekend), and me and the girls still sing every week. I've also enjoyed my gardening and the wildlife. (See pix of begonias & hummingbird and mamma deer with baby below.) And Alan and I have really enjoyed spending time this summer with our grandson, David Wayne, who is two-years-old. (See a touching picture of Alecia and David Wayne below.)

The movie "50 Shades of Grey" is coming out soon and a client of mine was in an S&M relationship a few years ago. She's agreed to write an article for a future newsletter about how a relationship like this actually works and what it can do to your psyche.

I'm still giving expert quotes to the magazines and in the June 2, 2014 issue of Life & Style, I was quoted in the article "Miley Breaks Down Over Liam." And in the August 4 issue of In Touch, I'm quoted in the article, "Ellen & Portia's Final Bid for Happiness: They're Having a Baby." See both below.

Remember, you can send me topic ideas or an email question and I'll respond in one of my future newsletters. Below I've answered two questions, one about friends vs. lovers and the other about handling a woman who is angry all the time.

Hope we finally get some warm weather in August and that everyone has a wonderful rest of their summer!

Carolyn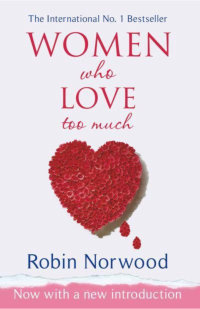 A woman's book titled Women Who Love Too Much (When You Keep Wishing and Hoping He'll Change) was published in 1985 by Robin Norwood. It was about women who give too much, try too hard, and rush relationships. They think that their loving, overgiving behaviors will win him over. We all know women like that and have maybe even been one ourselves. Back then there wasn't much talk about men who behaved this way. Men have always had issues too, but back then most men were emotionally unavailable and didn't talk about their relationships the way women did. They also tried harder to hide any neediness they might feel because it wasn't manly. But times have changed and many of my male clients are now "men who love too much." They now do what women used to do--try to hard--but they do it in different ways. Most women who love too much will clean and cook and try to anticipate his every need, but men usually start by throwing money around. They buy women gifts, pay for trips, and often rescue them financially by paying their rent and/or other personal expenses. They may also start fixing things a round their house and trying to guide their future. These men search for any way they can feel needed. The problem is that this teaches the woman to use him, abuse him, and seldom give anything back. In fact, she usually asks for more and more.
Women who give too much end up hurt and their self-esteem suffers. Not that this doesn't happen to men as well, but men also usually get very angry when they don't get back the love they think they deserve. Not that their anger isn't appropriate (although it should have been expressed earlier when her bad behavior began), but they need to also look at their own behavior and choices. Many men don't understand that trying to buy women attracts only gold diggers or "takers." These men are setting up a lose/lose situation because as she takes and never gives back, he feels more unloved.
Both women and men who love too much have serious rejection issues. Three of my Denver male clients suffering from this malady have had serious rejection issues with both their mothers and fathers. This leaves them needy and likely to chase after rejecting mates who will treat them the same way their parents (and sometimes even siblings did). When we have unfinished business with our families, we are likely to unconsciously choose mates like them, trying to finish that business. But without therapy, we usually can't see or own pattern and just keep repeating it indefinitely.
What to do:
Donít Close Off Options Too Soon: Date several people at once for at least 3 months so you don't glorify her, invest in her too much, or think she's the one.

Donít give too much. Make sure you get back as much as you give. Try to keep all of your relationships equal, financially, emotionally, etc.

Donít date women that don't support themselves. These women expect you to do all of the giving.

Donít rush the relationship or have sex too soon: You need to get to know her gradually and slowly, as well as her family and friends, before you attach. Take time to see the red flags.

Donít have blinders on. When she does something that concerns you, speak up immediately. Don't wait until she feels comfortable treating you that way.

Donít continue to allow family members or friends to use or abuse you. You need to confront the person or persons in your family who have rejected you so you can break this pattern for good.
Related articles and books: Toxic Women, Loving Him Without Losing You, The 7 Dumbest Relationship Mistakes Smart People Make: Chapter 3: Mistake Number One: Forcing Intimacy.
Return to top >>>
In Touch Weekly
August 4, 2014
Ellen & Portia's Final Bid for Happiness - They're Having a Baby

Carolyn was quoted as saying:
"Having a baby to save a marriage almost never works. It gives people one more thing to have resentment about and just adds problems to an already troubled relationships."

Read more >>>

Life & Style Weekly
June 2, 2014
Miley Breaks Down Over Liam

Carolyn was quoted as saying:
"Miley is ranting because she's still in love with Liam. Women do that! They want to tell him to go f--- himself. They want to hurt him. Later women apologize."

Read more >>>
Return to top >>>
Thanks doesn't seem quite sufficient but words are escaping me. We've learned so much in the last couple years that it's hard to encapsulate. I am standing up for myself more, my husband and I are communicating better with each other and with our kids. We are working hard to catch our own bad behavior. And we are stopping ourselves in the middle of an argument to correct behavior. We still have a long way to go (and we know that) but we are willing to put in the time and effort. You have given us some great tools and taught us a lot and we really appreciate it! Now it's our turn to do the hard work.
~ R&K, California, Phone clients
Return to top >>>
Carolyn, I need your help. I have a girlfriend that gets angry easily and lately seems to be angry all the time. When she gets angry, I get hurt and really upset because I don't like to see her that way. When someone pisses her off, she gets angry at everybody, including me. If I ask her what's wrong, she says nothing but won't talk to me. I never know if she's mad at me or someone else. We go for days with no communication and then I think she doesn't care about me. Finally she'll call and act like nothing happened and I go along with it. I don't know what to do. I can't keep doing this. I don't know whether to stick with her or leave. Please I need your advice. Thanks.
First of all, don't go along with acting like nothing happened when she calls you back as it lets the pattern continue. It seems like your girlfriend has some serious communication problems, especially when it comes to anger. I'm assuming she has some unresolved issues with her family or exes that cause her to get angry so much. If you know what they are, bring this up to her, suggesting she try and fix those issues. It's common, but very unhealthy of course, for people to hold in their anger (not expressing it to the people who have hurt them) and then take it out on the people they care about. If you haven't already, you need to tell her how it makes you feel and also that it is not okay for her to take her anger out on you. Then you'll have to set a boundary by letting her know that you want her to talk to you when she's angry and that if she doesn't, you will not spend time with her when she's like this. Then each time she behaves this way, pull away, reminding her of what you said, i.e. "You're doing it again, and like I told you, unless you're willing to talk to me about what's going on, I'm going home." Tell her to contact you when she's ready to talk and/or be nice to you again. If this doesn't change her behavior, tell her that the only way you will continue the relationship is if she will get some help (counseling) so she can figure out why she acts like this and hopefully fix the problem. You are being healthy by confronting the problem instead of just walking away. However, if you try these things and her behavior doesn't change, and she won't get any help, then you have no choice but to end the relationship.
Return to top >>>
I met this guy on the rebound and I slept with him the first night. I thought it was just a one-night thing, but we've now been having sex for 14 months. The problem is that he says he just wants to be friends but I want more than that. In fact, I've fallen in love with him. My friends say I should just give him some time to fall in love with me too, but his attitude really annoys me. What should I do? Should I wait for him?
Do not wait for him to come around as it won't happen. By having sex on the first date, you set it up for it to be only a sexual relationship, so remember that for the next time. Men are comfortable separating love and sex, whereas women have more difficulty doing that. Besides, always listen to a man when he tells you that he just wants to be friends as he is telling you that there is no future. It may be because he's been hurt and has issues or it may just be because he's just using you for sex. You are allowing him to take you for granted. When a man can use you and you don't demand anything back, he loses respect for you. Respect is a big part of love. To gain some respect and obtain some power in the relationship you need to set some boundaries with him. Tell him that if you are "just friends," then there is no more sex, as you don't want to be friends with benefits. Pull away and be busy and start dating. Don't talk to him or text as often, and when you do communicate, tell him how much fun you are having without him, and talk about the men you date. Make it clear that you only want to see him if he is willing to "date" you and admit you are in a relationship and plan for the future. If he says he's afraid, insist he talk about his fears so the two of you can work them through. If he says he doesn't see you that way or doesn't start chasing after you when you pull away, he was just using you and you have to let go.
Return to top >>>
How to Play the Dating Game:
And When to Stop Playing the Game

Learn how to make a man want you by rejecting him, the Dating Game: The program, how to handle the situation and how to know if heís the right one.

Quiz: Does Your Dating Style Leave Something to be Desired?

The Dating Game: What to Do

When to stop playing the game

| | |
| --- | --- |
| E-book (Instant Download) $19.95 | |
Carolyn Bushong, L.P.C, is an expert on relationships and a licensed therapist. She is known for being one of the top relationship therapists in the country and the author of 3 relationship books. She has appeared on Oprah, the View, and many other TV shows, and she has been giving relationship advice on Denver radio for more than15 years. She has been helping people like you improve your life and relationships for more than 30 years. Cosmo, US Weekly and other magazines quote her expert relationship advice, and McCallís named her one of the ďTop 6 Passion DoctorsĒ in the country. Carolyn Bushong always has fresh, up-to-date, hot information on topics that will inspire you and change your life and improve your relationships. She has clients all over the country, some who come into her office and others who receive Carolyn's expert advice through phone counseling. Carolyn Bushong is an excellent psychotherapist, but she also lives what she teaches, as she is in a happy, healthy relationship with Alan, her mate of 27 years.
You can find articles by Carolyn on her website and Examiner.com.
FOLLOW ME ON FACEBOOK as I post all of my articles there.
---
How to get Carolyn Bushong's Relationship Advice:
Individual Counseling: l hour or Ĺhr sessions in office or phone, Health Insurance covers a portion. Couples Counseling: 1 Ĺ hr. sessions, Health Ins. covers a portion.
Purchase Carolyn Bushong's books: for sale in her office, on her website or B&N.com.
Subscribe to free email newsletter: www.carolynsays.com
Phone Counseling is a great way to do therapy, especially for the really busy person who's constantly on the go, or the person who is shy or hesitant to talk about their problem, or when the weather is bad and you don't want to drive to a therapist's office. It just makes sense in this day and age to be able to call and discuss a problem and get advice on a situation with having to leave work and drive to my office.
Email Advice: Visit Carolyn's website for more information.
303-333-1888
You are receiving this message because you signed up to receive The Relationship Newsletter, are a client, or purchased something from Carolyn Bushong. If you'd like to be removed, click the opt-out link below.

Copyright 2014 Carolyn Bushong. All rights reserved.

Note: Please add Carolyn@CarolynSays.com to your address book so you have no trouble receiving future issues!

Tell a Friend: Please forward this message to your colleagues, clients and friends.

Carolyn Bushong, L.P.C.

www.CarolynSays.com
Email: Carolyn@CarolynSays.com

Contact Carolyn Bushong at
303-333-1888