April 2014
Inside this Newsletter:

---

Message from Carolyn:

Happy Spring! The best sign of spring at my house here in Tucson is all of the freshly hatched Gambel's quail babies running around my backyard! {See pix below.} One mama has 7 babies and the other has 11. There is nothing cuter than watching these 2 inch high babies chase their momma around at high speeds, while daddy quail sits on the fence watching for predators. My kitty Cuddles was going outside and playing in my garden (see pic below), but no more since we have cute little quail babies!

It has been a busy few months with clients (mostly by phone of course) and luncheons, happy hours and karaoke. And my phone has been ringing off the hook from editors of the magazines Life & Style, In Touch, and Closer, asking for my opinion on the relationships of the Stars. It's been really fun! Below see my comments on Miley, Gwyneth, Khloe, Robin Thicke, and of course the Bachelor Juan Pablo (see my article below on "Nikki Ferrell Wants Juan Pablo's Baby -- really?").

Also I had a comment from my series of videos on You Tube. A viewer named John asked about my video from an Everyday TV show in which I appeared on the topic "Training Your Man." He asked, "What about how to train your woman?" He inspired me to write the article below, "How to Train a Woman." Then I sent him the article before this goes out and he has a comment at the end of the article. See if you agree or disagree and let me know. Also, I have a client who has been struggling with his girlfriend about the fact that she won't let go of all her ex-boyfriends, so I have re-published my article below on "Exes--Should You Stay Friends or Not?"

Our winter in Tucson is about to come to an end as we will head back to the Denver area mid-May. I'm glad since the temperatures here have been near 100 degrees a few days already. I will again have in-person office hours for dating coaching, marriage counseling, and other therapy appointments this summer. I am in fact looking for an office in Cherry Creek to sublease 1 to 2 days a week. The office I used last summer is no longer available as the lease ran out. If you have any thoughts or ideas, let me know.

We'll be seeing Colorado and some of you very soon!

Carolyn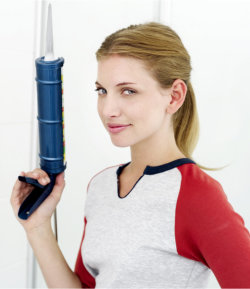 Training a woman is not that different from training a man (see video on Training a Man). Many of the same rules apply. The main difference is that men often try to train women, or get what they want, by being dominating and controlling. This often puts a woman into a victim role (where she's afraid to speak up) or a rebellious stance (which creates a power struggle). Either way, the relationship usually ends badly. Men are also more likely to pull away before they tell a woman what they want. They often get resentful and stop communicating to her, sometimes to teach her a lesson. This will not work in the long run.
For instance, a man is more likely to insist on paying for dinners (controlling), then resent a woman because she isn't contributing, eventually pulling way. In training a woman to contribute, a man needs to start at the beginning (or after a couple of dates at the most) and suggest she contribute in some way, or ask, "How should we handle this, do you want to split the tab or do you want to get it next time?"
Don't treat her like a Princess and then get mad because she acts like one. My Denver client Sam learned this the hard way. When he met his future bride, he began to wine and dine her and take all over the world on trips. He ignored much of her bad behavior and severe mood swings, and rushed to the altar in only a few months. After they were married, she continued her bad behavior of going out with her friends and often not coming home until the next morning. He let her know he didn't like it, but he had already trained her that she could do no wrong in his eyes, so she kept doing it. All he knew to do at this point was pull back his affection. In marriage counseling, she truly believed that the demise of the marriage was his fault for no longer being affectionate and had nothing to do with her bad behavior. After all, he hadn't complained before. He now knows, since their divorce, that he needed to speak up when they were dating.
Much like training a child or a dog, you must start early on training a woman, Don't let her get used to your generosity and attentiveness. Ask for something back so you are developing a "give and take" equal relationship right off the bat. As Sam learned, retraining a girlfriend is similar to retraining a dog or a child--very difficult, and with a person it can only be done if the person wants to change.
When a woman is behaving badly in your relationship, don't take it personally like she doesn't care enough. Don't chase after her, act demanding, or get jealous. In training a woman, simply communicate that this behavior is not okay with you, tell her what you want (leaving room for some negotiating), then pull away from her if her behavior doesn't change, making sure she knows why you are pulling away.
Comment from John, the viewer who asked the question about training a woman:

I really enjoyed your article, there are points I agree with and others that I don't. I understand that Operant Conditioning needs to happen in order to modify/change someone's behavior. It doesn't work with women now days however, since they say they "don't need a man" and in my opinion are becoming more narcissistic, and ego driven.
Any comments back for John?
Return to top >>>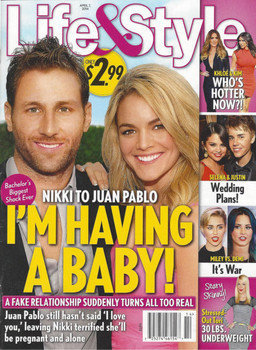 Nikki Ferrell supposedly wants to have Juan Pablo's baby (Life & Style, April 7, 2014 issue, pp 27-29). But it is hard for those of us who watched the show to believe that Juan Pablo would go along with this. As we watched The Bachelor this season, viewers watched Juan Pablo begin stealing our hearts as a single dad who professed that his daughter was a priority in his life. He appeared to have great "baby daddy" potential. And he may very well be a good father, but as the show progressed, we saw a different side to him. The flirtatious yet critical, non-committal "player" reared its ugly head. Even in the final rose ceremony, Juan Pablo's lack of a marriage proposal or the needed "I love you" shocked viewers. It made it evident that he did not consider Nikki Ferrell a real love connection, and that he may not even be capable of one. My advice to Nikki Ferrell: Don't try to have a baby with him, he's a player. Open your eyes and see how it turned out with the mother of his last child. I know you think it will be different with you, as every woman tries to believe, so that you can keep your fantasy going. And I'm sure you think that if you were to get pregnant by him, it would bring him closer to you, which absolutely won't happen, especially if he truly is a player. (See Carolyn Bushong's quote in Life & Style, April 7, 2014 issue, p 29.)
Baby Lust
Women, especially those near 30 (Nikki Ferrell is 27) become blinded by their desire to have a child, ignoring the signs that someone isn't right for them. Having a man's child almost never saves a relationship or makes the relationship better. Yes, sometimes a man will marry you out of guilt if you get pregnant with his child, and he may even stay until the child is an adult. But he will feel trapped. And don't think for a minute that a man who stays with you out of guilt will be loving and good to you. Guilt creates resentment and resentment kills love.
Having a baby too soon
Having a baby too soon in a relationship often damages the future of the relationship. A couple needs time to adjust to each other. When a woman has a baby too soon in a relationship, she often focuses too much on the child early on before both parents have a chance to bond with each other. Dads then often move on emotionally staying only for the child because of guilt or moving on as soon as possible, leaving you alone as a single mother.
To all women out there who are focused on having a baby, but especially to Nikki: Don't sabotage your future and your child's future by rushing in to trying to have a child with Juan Pablo. First, make sure Juan Pablo is committed to you, then spend a couple of years solidifying the relationship with your guy. And finally, plan the timing of the child together so you work as a team to create a good environment for that child. And one last bit of advice for Nikki Ferrell: Trying to plan a family with a player like Juan Pablo only makes him run away. To win over a player, pull away from him and make him chase you.
Return to top >>>
Recently I have had many requests from the magazines In Touch, Life & Style, and Closer for my opinion on celebrity stories. Some of them are below:
| | |
| --- | --- |
| | In the April 14, 2014 issue of In Touch (pp 25-26), I commented about Gwyneth Paltrow and Chris Martin's recent split. It was rumored that they've had an open marriage for some time leading up to the announcement of the divorce. The quote: "Having an open marriage is like making a deal that you can cheat -- but are you really going to tell your partner about every time you have sex? Lying becomes part of it and then it's not 'open' anymore," marriage counselor Carolyn Bushong, who hasn't worked with the pair tells In Touch. "There are bound to be jealousy issues." |
| | |
| --- | --- |
| In the April 7, 2014 issue of Life & Style, I commented on the cover story, "Nikki to Juan Pablo: I'm Having a Baby" (pp 27-29). Nikki isn't pregnant yet, but wants to be. The quote: "I'm sure Nikki thinks if she were to get pregnant by him it would bring him closer, which absolutely won't happen," cautions marriage counselor and dating coach Carolyn Bushong. "He seems very much commitment-phobic." | |
| | |
| --- | --- |
| | In the April 7, 2014 issue of In Touch, I commented on a story on Khloe Kardashian and Lamar Odum (p 35). The quote: "Women do this all the time, thinking 'Maybe I didn't try hard enough.' Then when they give him that second chance and he screws up again, they're deeply devastated. But often it takes that to move on." |
| | |
| --- | --- |
| In the April 21 issue of Life & Style, I comment on Miley Cyrus in the article "Miley Hits a New Low." Her favorite dog passed away and she tweeted, "I am broken....I wish he would have taken me with him." This was a tweet that had her fans very upset. The quote: "Wishing she were dead -- even if Miley claims she didn't really mean it -- is a red flag," notes psychotherapist Carolyn Bushong. "People get really depressed about their animals dying, but most don't have an edge of suicidal thoughts with it. It says a lot about what is going on in her head." ....."Miley loved her pup so much his death has left her literally hanging by a thread," says psychotherapist Carolyn Bushong. I have had other clients get this depressed over their pets dying and it takes awhile to get past it, especially with everything else Miley has going on in her life. | |
Return to top >>>
Why do people keep exes in their lives, and should they?
The Why:
Approval Issues. The person who was rejected has a secret longing to win their ex back, believing that they can prove they are lovable enough and make up for the things they did wrong by being a really good friend. Whereas, the person who ended the relationship often wants to stay friends because they need to believe their ex still "likes" them even though they ended the relationship.

Trouble Letting Go. People who want to stay in touch with their exes often just have trouble letting go because they have unfinished family issues like abandonment (like Angelina Jolie with her dad).

Still Want Benefits. Often people don't want to give up "using" their ex like they have in the past, whether it's sexual, financial or otherwise.

Comfort Zone. People often don't want to give up the comfort of their ex because it feels like family and/or they don't want to have to face the dating world.

Fantasy is Better than the Reality. It's easy to forget how awful it was, and easier to remember the good times, so we want to keep these people in our lives.
Why you shouldn't stay friends with your ex
It will hold you back from future relationships—whether you ended it or not—because you still put time and energy in "this" relationship, and it's meeting some of your present needs.

If you were rejected, staying friends with him keeps you psychologically stuck. Instead, you need to process your anger and approval issues in a letter and be done.

It will almost always cause problems with your present mate.

If you want to be friends, it needs to be after BOTH of you have moved on.

An ex can only be a friend of yours if he is a friend of yours and your mate, and he agrees to this.
Return to top >>>
Carolyn Bushong, L.P.C, is an expert on relationships and a licensed therapist. She is known for being one of the top relationship therapists in the country and the author of 3 relationship books. She has appeared on Oprah, the View, and many other TV shows, and she has been giving relationship advice on Denver radio for more than15 years. She has been helping people like you improve your life and relationships for more than 30 years. Cosmo, US Weekly and other magazines quote her expert relationship advice, and McCall's named her one of the "Top 6 Passion Doctors" in the country. Carolyn Bushong always has fresh, up-to-date, hot information on topics that will inspire you and change your life and improve your relationships. She has clients all over the country, some who come into her office and others who receive Carolyn's expert advice through phone counseling. Carolyn Bushong is an excellent psychotherapist, but she also lives what she teaches, as she is in a happy, healthy relationship with Alan, her mate of 26 years.
You can find articles by Carolyn on her website and Examiner.com.
FOLLOW ME ON FACEBOOK as I post all of my articles there.
---
How to get Carolyn Bushong's Relationship Advice:
Individual Counseling: l hour or ½hr sessions in office or phone, Health Insurance covers a portion. Couples Counseling: 1 ½ hr. sessions, Health Ins. covers a portion.
Purchase Carolyn Bushong's books: for sale in her office, on her website or B&N.com.
Subscribe to free email newsletter: www.carolynsays.com
Phone Counseling is a great way to do therapy, especially for the really busy person who's constantly on the go, or the person who is shy or hesitant to talk about their problem, or when the weather is bad and you don't want to drive to a therapist's office. It just makes sense in this day and age to be able to call and discuss a problem and get advice on a situation with having to leave work and drive to my office.
Email Advice: Visit Carolyn's website for more information.
303-333-1888
You are receiving this message because you signed up to receive The Relationship Newsletter, are a client, or purchased something from Carolyn Bushong. If you'd like to be removed, click the opt-out link below.

Copyright 2014 Carolyn Bushong. All rights reserved.

Note: Please add Carolyn@CarolynSays.com to your address book so you have no trouble receiving future issues!

Tell a Friend: Please forward this message to your colleagues, clients and friends.

Carolyn Bushong, L.P.C.

www.CarolynSays.com
Email: Carolyn@CarolynSays.com

Contact Carolyn Bushong at
303-333-1888