February 2016
Inside this Newsletter:

---

Message from Carolyn:

Happy Valentine's Day!! This year Alan and I are just going to a little Chinese restaurant with a few friends on Valentine's Day. If you're in a relationship, you'll want to read my advice article below "How to Stay in Love Forever." And, if you're not in a relationship, I have a Valentine present for you -- my ebook, "How to Play the Dating Game," usually $19.95, today it's free for you. (Click here.) It was written for women, but men can learn something from it as well. Also, if you're single and dating, see my article below, "Dating without Boundaries," an article about several client's stories who were afraid to set boundaries, but are now.

Hey, how about those Denver Broncos winning Superbowl 50. Yeah!!!

We've all had a cold January -- Tucson and Denver. I had to cover my plants down here for the 4 nights of freezing weather. They're just starting to recover during these 85 degree days. Also, I kept my tomatoes alive and producing with old fashioned Christmas lights.

The end of December and January were difficult for me. I had some sort of severe stomach problem for 6 weeks and no doctor could figure it out. They said it wasn't the flu. I'm finally better now. Also, our snowplow guy in CO accidentally hit our 400 sq ft deck and destroyed it. It's taking a lot to get the right builder to re-do it and the snowplow guy's insurance to cover it, with the help of my housesitter of course.

Good news is that my mom (who had a heart attack in Sept) and my sister (who has a recurrence of cancer) are both doing very well. Also, I've been having fun since feeling better, going this weekend to the Tucson Gem Show (people come from all over). Also, still singing karaoke, having lunches, and Alan & I went to the yearly Little Black Dress wine party -- see the picture of us and picture of me and girls in their black dresses below.

I may be in Tucson, but I'm still at the other end of the phone (doing phone counseling for dating coaching, marriage counseling, and personal issues) -- you can still call 303-333-1888 -- if you need any help. Hope everyone has a great Valentine's Day!

Carolyn
Continue to do the same fun things you did early in your relationship, i.e. have discussions about the news, your interests and beliefs, TV shows and movies. Go to new places together as well as separately and share your experiences with each other. Show affection by cuddling and kissing a lot to keep the bond strong.

Give your mate many more compliments than complaints. Remember what attracted you to him/her at the beginning and tell him/her now. And when you do have a complaint, don't blast your mate with it. Instead tip toe in, starting softly and with a compliment about something related if at all possible. Example: "Honey, you do a great job of helping around the house, but next time, could you ....."

Keep the relationship equal, balanced, and fair, i.e. household chores, financial contributions, amount of personal effort each puts in. Discuss your expectations of the relationship and make deals to work through differences, i.e. "Honey, I'll do more of this if you'll help me with that." Then re-do any deals that aren't working. Never act like a parent or a child in the relationship as that is the opposite of equal and will create resentment.

Keep your own identities, interests, and friends. If you don't, you or your mate will feel like they're in prison instead of marriage. Also, if you merge your identities, interests, and friends, you'll both get bored and probably lose your sexual attraction.

Set aside quality time together every week, i.e. time alone without the kids or even friends. Don't assume that you have quality time when you do chores, go to the gym together, or hang out with the kids and watch TV.

Treat each other with respect, especially respect your differences, i.e. "Honey, I know you like going to the movie early, but if we stopped for dinner first, we would only be a little bit late. Can we do that?" Both of you need to be willing to compromise and be open to learning from the other, without judgment.

Face issues head-on so they don't turn into resentments that will kill the relationship. If they can't be resolved and you feel you're being treated unfairly, set a boundary, i.e. "Okay, I'm hurt by this, but if you don't want to celebrate my birthday with me, then I'll go out with my girlfriends and when your birthday comes around, we won't celebrate it either. Is that what you want to do?" Dysfunctional relationships are relationships without boundaries. It's your job to let him/her know they are hurting you and what you will do about it in the future.
Alan and I do the things on the list above and have been happily together now for 28 years. Of course we had issues in the early years, but we resolved them. Our relationship is somewhat unusual in that we chose not to get married and for years we had separate homes and spent 2 nights a week apart. Once we became snowbirds, our relationship changed some and we had new issues to resolve, i.e. alone time and finances mainly. We have wills made out to each other and share the day-to-day chores, and have a housekeeper. He's fully retired, but plays a lot of golf. I'm semi-retired, so when I'm busy, he picks up the slack. We have individual friends and couple friends. We love to discuss politics (we agree), ideas, and experiences we have with our friends. Now days, we have few things to fight about since most issues have been worked out and we can model new issues from what we've learned. Both of us are committed and loving, as well as equal and respectful, with each other. We've both learned from each other and grown personally, becoming better people since we've been together. I still sometimes think he doesn't listen however.
Return to top >>>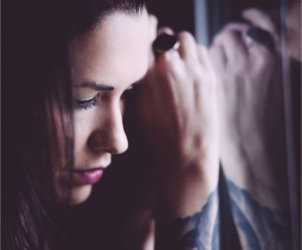 My client Rachelle was dating a guy she met a few months ago and admits that she made most of the dating mistakes, and wishes she had a clue before he ended it. She now knows she gave way too much (even loaning him money), chased him when he stopped chasing her (moved in when she lost her place), made excuses for why he threw temper tantrums or why he couldn't pay his rent, stopped being a challenge for him and let him take her for granted, invested in him before evaluating to see that he was really a loser, both financially and emotionally. She now knows that she put up with his bad behaviors, which made him take advantage of her and lose respect for her. She was afraid if she spoke up, she would lose him. She now knows that she needs to speak up early in a relationship and set boundaries regarding a man's behavior with her or it will only get worse, and eventually end anyway.
My client Brandon, a business man, complains that all the women he dates are crazy. They're critical, disrespectful, and never give him what he want. Just like Rachelle, he doesn't confront them or tell them what's wrong. In fact, his present girlfriend has asked him at times, "Are you upset that I am so late?" He says, "No, not at all," when deep inside he's livid that she disrespects his time. But he wants to appear strong, not vulnerable, so he continues to let her be extremely late, talk on her cell phone constantly when they're together, and bring friends on their dates. He's also afraid that if he confronts and sets a boundary, she'll leave. He just hopes she'll figure it out and become more respectful. It's his job/ your job to let someone know how you feel about their bad behavior instead of hoping it'll get better. It never does. It only gets worse. Then, it's your job to let them know that you will not accept that behavior in the future and what you'll do if it happens again. Example: "If you are later than 10 minutes, next time I will leave and not spend the evening with you." Then you must follow through a minimum of 3 times in a row.
Boundaries improve relationships and keep you from being treated badly and building resentments toward your partner. Realize that if your friends say you're being manipulated by this person, you probably are. All you have to do is set boundaries and keep them.
Return to top >>>
Dear Carolyn
I read your newsletters and have wanted to give you an update for awhile. I wanted to let you know that I' finally divorced and feel so much healthier and stronger. I know that you know how much spiritual religious abuse I endured in my marriage. But no more! I wanted to leave when we were doing marriage counseling with you, but just couldn't.
I have a full-time job now, went back and finished my PhD, and am a great mom (as soon as he was out of my daily life, my parenting skyrocketed). Have healthy exercise habits and no longer have depression or have any desire to escape by suicide anymore. My life has hope and a beautiful future for me now and I'm so glad. Thanks for your help and I just had to let you know I finally did it!!
~ CD, Denver
Return to top >>>
Carolyn Bushong, L.P.C, is an expert on relationships and a licensed therapist. She is known for being one of the top relationship therapists in the country and the author of 3 relationship books. She has appeared on Oprah, the View, and many other TV shows, and she has been giving relationship advice on Denver radio for more than15 years. She has been helping people like you improve your life and relationships for more than 30 years. Cosmo, US Weekly and other magazines quote her expert relationship advice, and McCall's named her one of the "Top 6 Passion Doctors" in the country. Carolyn Bushong always has fresh, up-to-date, hot information on topics that will inspire you and change your life and improve your relationships. She has clients all over the country, some who come into her office and others who receive Carolyn's expert advice through phone counseling. Carolyn Bushong is an excellent psychotherapist, but she also lives what she teaches, as she is in a happy, healthy relationship with Alan, her mate of 28 years.
You can find articles by Carolyn on her website and Examiner.com.
FOLLOW ME ON FACEBOOK as I post all of my articles there.
---
How to get Carolyn Bushong's Relationship Advice:
Individual Counseling: l hour or ½hr sessions by phone, Health Insurance may cover a portion.
Couples Counseling: 1 ½ hr. sessions, Health Insurance may cover a portion.
Purchase Carolyn Bushong's books: on her website.
Subscribe to free email newsletter: www.carolynsays.com
Phone Counseling is a great way to do therapy, especially for the really busy person who's constantly on the go, or the person who is shy or hesitant to talk about their problem, or when the weather is bad and you don't want to drive to a therapist's office. It just makes sense in this day and age to be able to call and discuss a problem and get advice on a situation with having to leave work or home.
Email Advice: Visit Carolyn's website for more information.
303-333-1888
You are receiving this message because you signed up to receive The Relationship Newsletter, are a client, or purchased something from Carolyn Bushong. If you'd like to be removed, click the opt-out link below.

Copyright 2016 Carolyn Bushong. All rights reserved.

Note: Please add Carolyn@CarolynSays.com to your address book so you have no trouble receiving future issues!

Tell a Friend: Please forward this message to your colleagues, clients and friends.

Carolyn Bushong, L.P.C.

www.CarolynSays.com
Email: Carolyn@CarolynSays.com

Contact Carolyn Bushong at
303-333-1888