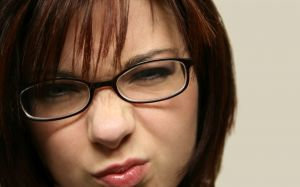 My client Tiffany is feeling the stress of the holiday season and she's mad at everybody. You see, Tiffany never tells anyone what she wants, yet is always angry that they don't give it to her, and I'm not just talking presents. She does this both with her family and her husband. This situation makes the holidays difficult for everyone. She lives a very comfortable life and most of her friends would kill to be in her place, so she never gets any sympathy. She basically feels like the world is treating her badly, but there is no evidence of this that anyone can see. Money has never been a problem, she has great children, and has a great social life. Yet she's filled with resentment and you can often see that bitterness in her face. She believes that justice should prevail. She's a real giver with others and thinks that others should reciprocate without her having to tell them what she wants. And they actually "should," but that's not how the world works. And she's always pissed about it. Most people don't even know this side of her because they never see it. She only takes it out on her family -- her husband, sister, and parents. She feels that they've done her wrong over the years and she can't get over it. But since they don't know what the issues are, they try to be nice to her and then when it doesn't work, they feel like they can't win and stop trying. And she believes that since they're family, it doesn't matter what she says to them, so she justifies going off on them -- especially during the holidays.
She recently had a fight with her sister because she criticized her sister's single lifestyle. She admitted to me that she's jealous of her sister's freedom and irresponsible life. We had a conference call with her sister in which Tiffany admitted her jealousy to her. Her sister asked her how this is her fault that she chose a different lifestyle from her. And I asked Tiffany, "What do you want me to do about that?" There was no way her sister could resolve an issue like that. After much conversation, they both accepted the fact that they couldn't be more different and that to get along they would have to agree to disagree -- about their lifestyles, as well as just about everything else in their lives. Tiffany finally realized that her jealous resentment is her own problem, not her sister's. She also admitted that she does treat family different than everyone else since she never would talk to her friends like that. She promised to try and remember this the next time her resentment rises up. In the meantime, Tiffany and I are talking about how to resolve her resentments from the past -- and make sure she doesn't end up creating more in the future.
First of all, Tiffany needs to think about why she's so jealous of her sister's freedom and lack of responsibility. Her sister never had children and Tiffany is at home with two young children every day. I suggested that Tiffany needs to make some changes in her own life and possibly create more freedom for herself. For instance she might try to get some babysitting help and get out more with friends.
Secondly, she needs to realize that justice does not prevail and that others can't read her mind. She also has resentments toward her husband that he doesn't spend more time with the children. He of course works full time, so when he takes them for a few hours from time to time, he thinks he has done a great thing, but gets no reward. In fact, she goes off on him that he thinks that's a big deal when she has them all the time. He feels like he can't win. I told Tiffany to tell him exactly what she wants, i.e. "I want you to take the children one night a week from the time you get home until they go to bed," or "I want you to take them every Saturday afternoon." He may argue, but at least there's a place to start to make a deal so that she can stop resenting him and feel more free in her life.
Thirdly, Tiffany needs to clean up some of the resentments from her past. And if she thinks one of her family members owes her something because of a sacrifice she made, she needs to tell them the issue and what she wants from them to get over it. For instance, she still resents that she had to move because of her husband's career, and she needs to tell him what he could do to make that up to her instead of just continuing her resentment. She could ask for 4 trips a year back to her home town or something even totally unrelated. But the best thing Tiffany can do for the future is to learn to make a deal at the time that she feels treated badly so that these resentments will stop building up and she can enjoy her life.
The holidays are a time when buttons can get pushed and the reality of how different we are from our family comes to the forefront. Issues do need to be resolved, but blurting out jabs in anger from old resentments is not the way to handle it. Promise yourself this year that you will clear up old resentments so that you can have more warmth toward your family during the coming year, and future holidays can be more like you want them.
Return to top >>>
Question: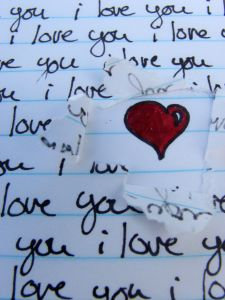 Dear Carolyn,
Hi, my name is Demie and I'm 32 and from the Philippines. A month ago, one of mentors handed me your book entitled Loving Him Without Losing You, and I've found it very helpful. I was in a relationship for 7 years when my boyfriend broke it off for no reason. I found out later that he was cheating. I tried to win him back even though I know he's not good for me. I come from a good family and he doesn't and I have a degree and he only had vocational work. I loved him so much that I thought I would die. I wrote him a letter tackling the issues but to no avail. He said the problem is him, not me. I felt weary, I know I am angry, mad, rejected, unrespected, and I know what I want -- I want to get even. As I browse your book again, I felt this strong urge to confront him face to face but I know he will not show up as I tried this before. So instead, I wanna write my confrontation through email. I want to express my feelings in a manner that will intimidate him as he let me feel that way when we talked. Admittedly I am in pain. Please help me.

Answer:
Demi,
I am so sorry this happened to you, but I'm glad your mentor gave you my book. I do believe that a confrontation letter will help you a lot. From what you said, it sounds like you could do better, and that is what you have to focus on. Certainly you don't want a man who is a cheater and who doesn't deal with the issues. Besides that, focus on your difference in education and family. Write all of his negative traits, including those, and read them every day until you feel better. Also, I am attaching an excerpt from my third book titled, Bring Back the Man You Fell in Love With in the Chapter 14: When He Won't Change. This is how to write a powerful Goodbye Letter that will hopefully make you feel strong once you send it.

Writing Your Goodbye Letter
Express to him that he has had no right to criticize you or treat you the way he did.
Be sure you come from a position of strength as you start the letter. Tell him you're angry or repulsed, because of his bad behavior, and that he had no right to do that. Tell him that he's wrong about you. State positive things about yourself without sounding as if you're trying to win his approval. Tell him how you are better than he is: "I am not as stupid or naive as you may think. I'm smart enough to figure out what a jerk you are."

Blast him with his negative traits.
Let him know you see through him. Criticize and scold him. Be aggressive and accusatory: "You're a cold, inconsiderate jerk. No wonder you have no friends." Think of every single negative thing you can. If he lets his mother control his life, tell him he's weak. If his breath smells, tell him that, too. And tell him you now see why his last girlfriend broke up with him.

Clarify how you are different from him and proud of these differences.
Make the point that he was never good enough for you anyway. "No wonder you didn't appreciate me—I'm a person who cares about people and you have a heart of stone. I'm successful and you're a loser!" It's important that you make it clear to him (and yourself) that he was not good for you.

Tell him the kind of man you want is different from him.
"I don't know what I was doing with someone like you when I want a man who is warm and can express himself." Or, "I want a man who knows where he is going in life."

Make it clear you will never allow him or anyone else to treat you like that again!
Close the letter with some final goodbye phrase that shows it's really over, like "Grow up!" or "Have a miserable life—that's what you deserve!" The letter is more for you than him, and that's why you must be angry, aggressive, and negative about him. Your self-esteem is at stake here! Once you've written the letter, you can either say it all to him or send it to him. If it seems too vicious, take a few parts out before you send it, but send it. (Unless you're in the middle of a divorce, in which case, wait to send it until after everything is finalized so you don't jeopardize your case.)
Keep a copy of the letter and reread it anytime you start to reminisce about good times, have regrets, or feel positive toward him for any reason.
Return to top >>>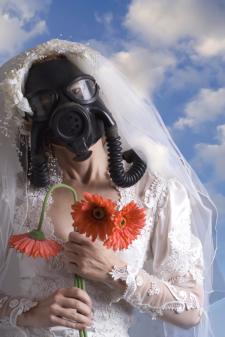 I just wanted you to know that your article on Toxic Women and men who are falling for these emotionally unavailable women was excellent!
It resonated with me and some of the choices that I've made over the past couple of years. Thanks for the insight and the powerful words of wisdom which have empowered me to know when enough is enough, walk away, and make better decisions going forward.
My best,
~ Mike from CT
Dear Carolyn
I just want to thank you for your great book The Seven Dumbest Relationship Mistakes Smart People Make..... You have saved my life... Never thought what I was doing is forcing intimacy... Now that everything is clear... I'm living a wonderful life :) Thank you very much...
~ Mary
Return to top >>>
Carolyn Bushong, L.P.C, is an expert on relationships and a licensed therapist. She is known for being one of the top relationship therapists in the country and the author of 3 relationship books. She has appeared on Oprah, the View, and many other TV shows, and she has been giving relationship advice on Denver radio for more than15 years. She has been helping people like you improve your life and relationships for more than 30 years. Cosmo, US Weekly and other magazines quote her expert relationship advice, and McCall's named her one of the "Top 6 Passion Doctors" in the country. Carolyn Bushong always has fresh, up-to-date, hot information on topics that will inspire you and change your life and improve your relationships. She has clients all over the country, some who come into her office and others who receive Carolyn's expert advice through phone counseling. Carolyn Bushong is an excellent psychotherapist, but she also lives what she teaches, as she is in a happy, healthy relationship with Alan, her mate of 26 years.
You can find articles by Carolyn on her website and Examiner.com.
FOLLOW ME ON FACEBOOK as I post all of my articles there.
---
How to get Carolyn Bushong's Relationship Advice:
Individual Counseling: l hour or ½hr sessions in office or phone, Health Insurance covers a portion. Couples Counseling: 1 ½ hr. sessions, Health Ins. covers a portion.
Purchase Carolyn Bushong's books: for sale in her office, on her website or B&N.com.
Subscribe to free email newsletter: www.carolynsays.com
Phone Counseling is a great way to do therapy, especially for the really busy person who's constantly on the go, or the person who is shy or hesitant to talk about their problem, or when the weather is bad and you don't want to drive to a therapist's office. It just makes sense in this day and age to be able to call and discuss a problem and get advice on a situation with having to leave work and drive to my office.
Email Advice: Visit Carolyn's website for more information.
303-333-1888