February 14, 2012
Inside this Newsletter:

---

Message from Carolyn:

Happy Valentine's Day!

This Valentine issue is filled with ideas about what to do on Valentine's Day, gifts for men and women, what not to do, and how to tell him what you want. Too many of us think our guys should read our mind. If you don't want to tell him what you want, then at least hand him this newsletter so he can get some ideas.

Alan and I are waiting to celebrate Valentine's Day. We're going to celebrate when we get back to our house in Tucson and can enjoy a long, relaxing weekend.

Although I don't watch The Real Housewives of Orange County, I find it interesting that Star Magazine reports that Alexis Bellino and her husband Jim have created rules to try and make sure their marriage works this time (both have been married before). Included in their rules are: Never spend more than 2 nights apart, treat each other with respect at all times, no name-calling when arguing, discuss every disagreement, have 20-minute meetings each night, make most decisions jointly, have date night at least once a week, and go to therapy regularly. I have to say that these rules sound right on track for maintaining a healthy relationship. Alan and I follow all of them except the therapy part.

If you're interested in therapy, I still have some of my deals going. See below.

Hope everyone has a very Happy Valentine's Day!!

Carolyn
Megan's Story:

My fiancé and I got engaged on December 3rd, 2010. Until we get married, we are saving as much money as we can so we decided not to do gifts for Valentine's Day last year. Instead, I cooked him a nice salmon dinner and he wrote me a beautiful love letter. The letter brought me to tears as he wrote about how he loves me and can't wait to marry me.
Dinner was wonderful; it was like being in a fancy restaurant complete with wine and candlelight. The rest of the night we listened to music, drank our favorite wine and read funny poems and anecdotes to each other from this random book I own called, The Little Book of Love. It sounds cheesy but we had so much fun. Our night was free of the clichés and commercialism that I dislike about the holiday. I encourage everyone to lose the gifts this year and see how much fun you can have without all of the hoopla. It was our best Valentine's Day yet! We're getting married in May and plan to repeat last year's Valentine celebration again this year – and maybe every year!
Megan, Thornton, CO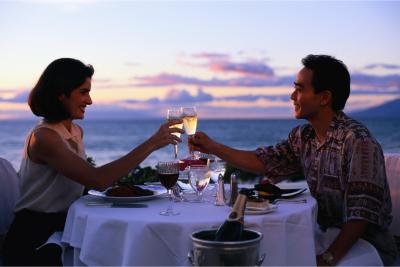 How to Rekindle the Magic on Valentine's Day
Get away from it all – to a hotel or Bed and Breakfast. Tell him or her you're just going to dinner but have overnight bags packed and surprise him or her.

Arrange for side-by-side massages at your home or in a hotel room.

Enjoy a special dinner, with a bottle of wine, in front of the fire … naked.

Two words: Fantasy Night! Act out each other's secret sexual fantasies.

Meet in a bar as "strangers." Get to know each other all over again!
Return to top >>>
DON'T send him/her flowers or a mushy card if you've only been out a few times.

DON'T get your mate sexy underwear unless he/she is the sexually aggressive one in your relationship.

NEVER tell your Valentine what a "great deal" you got, or how much you spent, on the flowers, gift, etc.

DON'T buy flowers at the supermarket checkout line – she knows the difference!!
---
Testimonial - Dating Coaching
"Thanks so much for all of your help. I truly would not be where I am right now if you would not have been strong for me when I couldn't be. With much love and gratitude!"

~ Kim
Return to top >>>
Bring Back the Man You Fell in Love With

Valentine Special - 50% Off for two weeks only!
Offer expires (02/28/2012)

Bring Back the Man You Fell in Love With is a relationship self help book that walks you through specific issues of couples and shows you how to resolve each one. Is the romance gone? Is he no longer helpful? Do you want to be more of a priority to him again? Learn how to make deals, whether it's about treating you with more respect, helping with housework, dealing with each others friends, or handling money issues, plus other valuable behavior modification techniques. I'll help you get back the loving and cooperative man you met.

Use Coupon Code: VAL50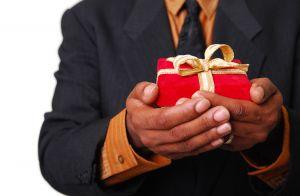 Jan always fantasizes that Bob will remember Valentine's Day with something really special, like a gold necklace or diamond earrings. That's what her friend Suzie always gets from George.

But year after year Bob disappoints her. He often forgets until the last minute and then grabs a small box of chocolates or some grocery store flowers on his way home from work. Every year Jan feels disappointed and sorry for herself – and thinks Bob doesn't love her.

We often build up great expectations that make sure we get disappointed. But it doesn't have to work that way. There's nothing wrong with wanting the moon, as long as women do two things: realize you might have to accept less, and make sure your desires are known.

But Jan thinks that if Bob loves her, he should remember on his own and do something really special. And that would be great, but many men just don't think of it. Honestly, it doesn't really make it "less" if you let him know what you want. It just helps him succeed in pleasing you.

Whether Bob loves Jan has nothing to do with his Valentine's Day shortcomings. When he says he was too busy and forgot, it's probably true. Although Jan might be at the top of his list, celebrating Valentine's Day is near the bottom. It's just not important to him. But it certainly is to Jan. That makes it her responsibility to let Bob know how important this special day is.

We set ourselves up for disappointment when we keep others in the dark about our expectations. If you want Valentine's Day to be special, you can't expect your partner to read your mind (even though you think he should know). Jan needs to tell Bob what she wants, and so do you. Suggest possibilities, i.e. "I'd like just the two of us to have a romantic evening alone with dinner and dancing. Will you set that up?"

If you want an expensive gift, hint by saying you need diamond ear rings to go with a certain outfit, or a necklace to wear to a special event. But be direct enough that he knows you would like it for Valentine's Day. Maybe you'd be happy with flowers (if they're not grocery story flowers), but want to be sure he doesn't forget. Just say, "You haven't forgotten that this Sunday is Valentine's Day, have you? I'll be disappointed if you don't do something romantic. Please don't let me down."

Valentine's Day can be a day of hearts and flowers instead of disappointment if you'll just speak your mind and let your honey know what you want.
Return to top >>>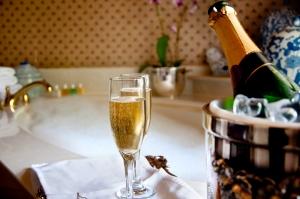 5 Things a Woman Would Love
Re-invent (restage) your first date with her.

Draw her a bubble bath, complete with candles, a glass of wine, and you to scrub her back.

Cuddle her without having sex.

Make Valentine "I.O.U.'s" for handy things you'll do around the house, along with a few very personal ones.

Give her a list of reasons why you love her, i.e. How do I love thee? Let me count the ways….
5 Things a Man Would Love
A sexy "glamour" photo of you.

Men like flowers too.

Put sexy love notes all over the house – and sneak one into his briefcase or car.

Turn your bedroom into a love nest with candles, mirrors, music, and of course, sexy lingerie.

Instead of dinner at a restaurant, take him to a romantic hotel room and order room service, again in your sexy lingerie.
Be your own Valentine. Enjoy a long, hot bath with candles, a glass of wine, and your favorite magazine.

Treat yourself to a day at the spa – massage, facial, mani and pedi.

Host a "Girls Only" party, let down your hair, and share those horror stories of Valentine's Day past. Give out gifts for the saddest story.

Gather the girls and go to a male strip club.

Nurture yourself with special foods, videos, books, flowers in a personal party for one.
And if you're a guy? Well, you probably don't care about Valentine's Day anyway, do you? Just grab some buddies and go out drinking and see if you can meet a new Valentine!
Book 4 sessions
$160 per hour = $640 (savings of $80)
Must be completed within 5 weeks (1 1/2 months) of the date of the contract.

Book 8 sessions
$140 per hour = $1,120 (savings of $320)
Must be completed within 11 weeks (2 3/4 months) of the date of the contract.

Book 12 sessions
$120 per hour - $1,440 (savings of $720)
Must be completed within 16 weeks (4 months) of the date of the contract.

* These agreements do not apply to ½ hour sessions.
Call me for the contract if you are interested in one of these deals.
303-333-1888.
Return to top >>>
Carolyn Bushong, L.P.C, is an expert on relationships and a licensed therapist. She is known for being one of the top relationship therapists in the country and the author of 3 relationship books. She has appeared on Oprah, the View, and many other TV shows, and she has been giving relationship advice on Denver radio for more than15 years. She has been helping people like you improve your life and relationships for more than 30 years. Cosmo, US Weekly and other magazines quote her expert relationship advice, and McCall's named her one of the "Top 6 Passion Doctors" in the country. Carolyn Bushong always has fresh, up-to-date, hot information on topics that will inspire you and change your life and improve your relationships. She has clients all over the country, some who come into her office and others who receive Carolyn's expert advice through phone counseling. Carolyn Bushong is an excellent psychotherapist, but she also lives what she teaches, as she is in a happy, healthy relationship with Alan, her mate of 24 years.
FOLLOW ME ON FACEBOOK as I post all of my articles there.
---
How to get Carolyn Bushong's Relationship Advice:
Individual Counseling: l hour or ½hr sessions in office or phone, Health Insurance covers a portion. Couples Counseling: 1 ½ hr. sessions, Health Ins. covers a portion.
Purchase Carolyn Bushong's books: for sale in her office, on her website or B&N.com.
Subscribe to free email newsletter: www.carolynsays.com
Phone Counseling is a great way to do therapy, especially for the really busy person who's constantly on the go, or the person who is shy or hesitant to talk about their problem, or when the weather is bad and you don't want to drive to a therapist's office. It just makes sense in this day and age to be able to call and discuss a problem and get advice on a situation with having to leave work and drive to my office.
Email Advice: Visit Carolyn's website for more information.
303-333-1888
You are receiving this message because you signed up to receive The Relationship Newsletter, are a client, or purchased something from Carolyn Bushong. If you'd like to be removed, click the opt-out link below.

Copyright 2011 Carolyn Bushong. All rights reserved.

Note: Please add Carolyn@CarolynSays.com to your address book so you have no trouble receiving future issues!

Tell a Friend: Please forward this message to your colleagues, clients and friends.

Carolyn Bushong, L.P.C.
360 So. Monroe St.
Suite 290
Denver, CO 80209

www.CarolynSays.com
Email: Carolyn@CarolynSays.com

Contact Carolyn Bushong at
303-333-1888