When I work with clients, especially females who are having difficulty with their husbands or boyfriends, or lack thereof, I almost always tell them they need to work through their "father issues." I not only know this because I've been in practice for over 30 years and have seen the pattern with my clients, but I also know this from personal experience.

As I grew up, I fought with my father constantly. I thought he was unfair in his punishments with me and I didn't like the way he treated my mother. I developed certain ideas back then about what men are like and why they are so impossible to deal with. Then I married a man just like him and proved all my theories to be true. They weren't valid of course, but for years I thought they were.

As I developed my program for my book, Loving Him Without Losing You (how to be emotionally intimate with a man without losing your identity), I knew I was really writing it for myself.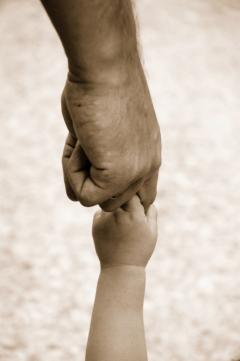 When we don't have an emotionally intimate relationship with our fathers, we are unable to have an emotionally intimate relationship with the men in our lives. We just assume "they don't get it and never will." We think, "All men are controlling." We believe that men are really incapable of having/showing emotions, so we don't even try to make that happen. We end up accepting the "little" that we get from them, and live lonely, unconnected lives while quietly hating them. But if we deal with our father issues, we are able to change the way we relate to men. No the men we're dating don't automatically change. But by expecting more from them, and not letting them off the hook, and being determined to make them feel emotions with us, the relationship magically changes (or sometimes ends of course).

I was in my late 30's when I was figuring this out for my first book. I read the Cinderella Complex and knew that it was true that we women were all still waiting for our Prince to come and make our lives happy, but we weren't doing anything to change our lives. Oh, of course, we were now supporting ourselves financially, which is good, but emotionally we were still the "little girls" who couldn't get dad's love and approval. And that's how we behaved with every man we went out with. Me included.

When I finally confronted my father about our relationship and his bad behaviors with mom, my life changed. I told him that he was controlling, self-righteous, not loving, and on and on and on. I said that he set me up not to trust men and to fail in relationship after relationship. He said that was "stupid," and why couldn't I just move on, and what was my problem. At least that's what happened the first time I confronted my father. I think I confronted him about 4 more times, and he finally got it and was sorry. And no, it wasn't that simple. I often had to remind him of our talks and of how I wanted him to treat me.

During that time, I met Alan. Because I no longer had low expectations of men, I started off immediately setting boundaries with him: wouldn't go out with him until he was divorced and moved out, wouldn't make dinners for him - only with him, wouldn't sit at home on a Friday night waiting for him while he drank with his buddies and came over afterwards for a booty call, etc. My ideas about how to relate to men had changed. Also, I now felt loved by my father so my self-esteem had improved. I started to believe I deserved the best and went after it. No, not chasing Alan, but making sure he respected me and knew what I wanted from him.

My father got dementia 6 years ago. One of our most touching times in the nursing home was when he looked at me sadly and said, "I feel like there's something I need to say to you, but I can't think of it." "I think I know what it is dad," I replied. I reminded him that we used to fight a lot, but that we had worked out our issues and that I know he loves me and he knows that I love him. He smiled and said. "I'm so glad."

My sister and I have lived with the sadness of his disease for these last 6 years. And yes, luckily he has known who we are most of the time. We know it's time for him to go, but there is something about the finality of death that is very difficult.
Ode to My Father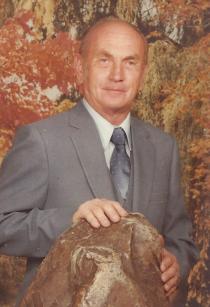 I have so many emotions related to you. I remember as a child feeling like "daddy's little girl." Then when I became a teenager, everything changed. It was about rules and being grounded, and who I could and couldn't date. I loved you, and sometimes hated you. When I crashed the car I feared you. When I twirled my baton, I wanted your approval.

Mom let us get away with things, and you were the disciplinarian. Even when I moved to Aspen and asked you for money, you said, "You made your bed, now lie in it." I was so angry at you at the time, but you were right. And now I tell my clients to discipline the same way. You taught me to be responsible for my actions, even if you didn't always take responsibility for yours.

Though you did criticize us, like saying we were lazy because we always tried to get out of doing the dishes and cleaning our rooms, you told me things that helped me be the strong person I am today. You told me again and again that I was smart, and made me believe that I could do anything. Of course, then you tried to get me to be a model or a secretary. I told you that I had to do more in life. You taught me how to run a business as I helped you with yours, sending out bills and doing the bookkeeping. When I gained a few pounds, you said I looked "healthy," not fat. I argued with you at the time, but it felt good that you didn't see me as fat.

You had a little Archie Bunker in you, however. We often argued over social situations and beliefs and politics. For awhile I became as self-righteous as you – a trait I had to work hard at to get rid of. Mom always said I was like you – which often wasn't meant as a compliment. But our arguing sharpened my skills as a speaker, writer and therapist. It didn't feel good at the time, but paid off in the long run.

We were the "night" people in the house. Everyone would go to bed and we'd stay up and watch the "late movie" and then the "late late movie." They say you're still a "night person" at the nursing home, wandering around late at night and even crawling in bed with women in the middle of the night. That's another trait of yours, always believing that women want you -- even thinking that the nurses are your girlfriends. Those nurses loved it that you were such a jokester. It was often a surprise when you would show that fun silly side.

I remember your love for music. Although you never sang or played an instrument that I remember, you had your favorite popular singers, Gene Autry and others, and listened to them all the time. Though I didn't share your love of country music, I love to stay up on the popular songs and sing them. When I tell you that on the phone, you say you're glad I'm having fun.

You taught me to garden and grow tomatoes, and our favorite flowers were peonies and lilacs. We also both love cats, and took in strays as a kid, and I still do – I have 6 cats right now. Though you were a gambler, much to the chagrin of everyone, I've gambled more with life and my career than money – sometimes taking risks that were questionable.

Yes, I am my father's daughter. Mom was right, I am more like you. We both have good and bad in us, like everyone does, and we've often been misunderstood. Though I didn't always like everything you did, I did learn to stand tough and "be my own person" from you.

I'm sorry to see you go. I wish I could make it all better, but I can't. I love you dad!
Return to top >>>
Carolyn Bushong, L.P.C, is an expert on relationships and a licensed therapist. She is known for being one of the top relationship therapists in the country and the author of 3 relationship books. She has appeared on Oprah, the View, and many other TV shows, and she has been giving relationship advice on Denver radio for more than15 years. She has been helping people like you improve your life and relationships for more than 30 years. Cosmo, US Weekly and other magazines quote her expert relationship advice, and McCall's named her one of the "Top 6 Passion Doctors" in the country. Carolyn Bushong always has fresh, up-to-date, hot information on topics that will inspire you and change your life and improve your relationships. She has clients all over the country, some who come into her office and others who receive Carolyn's expert advice through phone counseling. Carolyn Bushong is an excellent psychotherapist, but she also lives what she teaches, as she is in a happy, healthy relationship with Alan, her mate of 23 years.
FOLLOW ME ON FACEBOOK as I post all of my articles there.
---
How to get Carolyn Bushong's Relationship Advice:
Individual Counseling: l hour or ½hr sessions in office or phone, Health Insurance covers a portion. Couples Counseling: 1 ½ hr. sessions, Health Ins. covers a portion.
Purchase Carolyn Bushong's books: for sale in her office, on her website or B&N.com.
Subscribe to free email newsletter: www.carolynsays.com
Phone Counseling is a great way to do therapy, especially for the really busy person who's constantly on the go, or the person who is shy or hesitant to talk about their problem, or when the weather is bad and you don't want to drive to a therapist's office. It just makes sense in this day and age to be able to call and discuss a problem and get advice on a situation with having to leave work and drive to my office.
Email Advice: Visit Carolyn's website for more information.
303-333-1888