Types of Counseling
How My Therapy Practice Differs from Others
I am a pro-active action-oriented therapist who will help you start changing your life in the first session. Whether it's your primary relationship or lack thereof, your self-esteem, friends, job, or just basic unhappiness about your life, I'll start by helping you make some behavioral changes that will make you feel better immediately.
All of a sudden my life has turned around. After meeting with you I was was finally able to leave. I've moved into my apartment and filed divorce proceedings. It's nervy and scary, but I feel refreshed, excited and inspired. I want to thank you! I've told everyone I know how much you have helped me. In only two sessions you gave me the courage to do what I've been wanting to do for some time now. You are a wonderful woman.

~ Tammy, Denver, CO.
Then we'll start cleaning up the issues in your life that are making you feel this way. I will help you "hold people accountable" for their actions, whether it's an ex or your family or a boss.
Couples Counseling
I help couples get past their resentments toward each other. I help divorcees confront their exes and work through issues with their children. I help stepfamilies resolve their differences.
Singles and Dating Coaching
I help singles find out why their relationships don't work and/or how to play the dating game to win.
Abuse Victims Counseling
I help victims of abuse confront their perpetrators. I help disgruntled employees confront their bosses.
Family Counseling
I help parents set boundaries with their school-age children. I help parents confront their adult children who won't grow up. I help adult children handle their aging parents. I help those in addicts move on to become self-reliant individuals.
I will help you become strong enough to confront and handle whatever issues and conflicts that you need to face in your life.
Relationship Therapist Carolyn Bushong, L.P.C. can help you:
Find the Man or Woman of Your Dreams

Decide whether to stay or leave a relationship

Help you stop making the same mistakes again and again

Improve your love life

Help you stop choosing "Bad" Men or Women

Get others to behave toward you the way you want

Learn secret dating techniques that work

Clean up family issues

Improve self-esteem

Overcome Depression and/or Anxiety

Improve sexual passion
The 6 major goals of my therapy are:
You will gain self-reliance via strengthened identity.

You will learn to set boundaries with consequences.

You will develop emotional intimacy (and be yourself) in all your relationships.

You will have better control over your life.

You will be able to handle future problems/issues in a healthier way.

You will stop analyzing and/or hoping and learn how to live a happier life.
Carolyn Bushong has developed several programs for becoming a healthy, happy person, who avoids making dumb mistakes in relationships, and who keeps her (or his) personal power in relationships.
---
The Program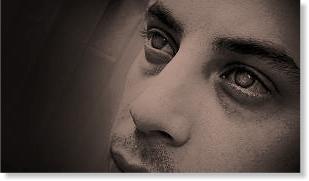 My program began as a program to help women be independent whether single or in a relationship. Originally, I taught women how not to play victim to controlling men. I taught classes on assertiveness and guided women in how to strengthen themselves in every area of their lives, whether financially, emotionally, in their careers, sexually, or handling their girlfriends. I believed that if women were not dependent on men in any way, they would be happier and have more control of their relationships – knowing that this is what most women want.
Then as it became obvious that both women and men needed help, and as I learned that sometimes it is the man who is the victim to a controlling woman, my therapy evolved into a program for men and women to become healthy and have equal relationships together. What's important to know is that victim/controller relationships are unhealthy, create resentment, and ultimately end in divorce (or a lifetime of misery).
"Practicing as an intern with Carolyn Bushong this summer has given me an opportunity to learn with a top rate expert in the field. I am impressed with the effectiveness of the 8-step model designed by Carolyn. The clients who are committed to the process have demonstrated remarkable improvement. Her focus and insight with some of the most resistant clients who later became her most ardent "pupils" was inspiring for me to watch. "

~ Marilee, Denver, CO
To have a healthy relationship, each person (whether male or female, straight or gay) has to work at making himself or herself happy. Most of us unsuccessfully try to make our mates happy, as our mates continually let us know (just as our parents did when we were young) that what we're doing is not good enough-- since they are still not happy. So, we end up feeling as though we ourselves are not good enough, that we're lacking in some important way. We feel guilty for not being able to make our mate happy (when it's not even possible for someone to make someone else happy), and our mate resents us.
It becomes a lose/lose situation.
We have to give up the myth that we can make him or her happy, and also give up the myth that "justice will prevail," i.e. that it will be reciprocal in that our mate will also try and make us happy. Instead, we need to focus on ourselves and our own personal growth. With each of us growing and cleaning up our own baggage, we ensure our own happiness and make ourselves a better mate in our relationships.
I have developed the following Programs:
8 Steps To Intimacy Without Addiction
Avoiding The 7 Dumbest Relationship Mistakes
9 Steps To Getting Back The Power In Your Relationship
---
The Program for
8 Steps To Intimacy Without Addiction
My first book, Loving Him Without Losing You, came from my motto to myself: "Never be dependent on any man for any reason." Below is my program from that book that breaks dependency and shows you how to become a strong, independent person with high self-esteem that does not chase anyone's approval.

| | |
| --- | --- |
| Step One: | Recognize, Understand, and Admit Your Emotional Dependency and Commit to Change |
| Step Two: | Withdraw, Separate, and Develop Your Own Identity |
| Step Three: | Forgive Your self for Not Being Perfect |
| Step Four: | Understand Why You Are the Way You Are |
| Step Five: | Get in Touch with Your Feelings and Communicate Them |
| Step Six: | Confront Your Parents |
| Step Seven: | Complete Your Adolescence Through Risk-taking and Experimenting |
| Step Eight: | Take Responsibility and Control in Every Area of Your Life |
---
The Program for
Avoiding The 7 Dumbest Relationship Mistakes
After teaching women (and myself) how to become strong and independent, I realized the true test came when trying to be in a relationship with a man. Instead of keeping men at a distance and fearing that intimacy with a man might take a woman's strength away, it was time to have healthy relationships with men without making dumb mistakes, so I wrote The Seven Dumbest Relationship Mistakes Smart People Make.
Stop forcing intimacy (and start letting love evolve).

Stop expecting your mate to read your mind (and start communicating exactly what you feel and want).

Stop playing the martyr (and start refusing to be abused).

Stop assuming you are always right (and start opening your mind).

Stop rescuing your mate (and control your own life).

Stop taking your mate for granted (and start respecting your love).

Stop letting passion die (and vow to keep falling in love again and again).



---
The Program for
9 Steps To Getting Back The Power In Your Relationship
Once you stop making mistakes in relationships, you know how to be intimate, and you're in a long-term relationship, sometimes things still go wrong. It's easy to accidentally lose your power, especially since we don't necessarily know how to handle all the situations that will be thrown at us, whether it's babies, his parents, job changes, or an affair. So, I wrote Bring Back the Man You Fell in Love With to show a woman (or man) how to get the power back in a relationship.

| | |
| --- | --- |
| Step One: | Stop blaming him, it takes two. |
| Step Two: | Recognize whether you play the victim or controller role. |
| Step Three: | Change your behavior, instead of trying to change his (or hers). |
| Step Four: | Stop nagging, instead practice behavior modification. |
| Step Five: | See behind his (or her) mask to how insecure he (or she) is |
| Step Six: | Become an equal partner by taking equal responsibility |
| Step Seven: | Communicate your needs and discover his (or her) needs so as to make a better deal |
| Step Eight: | Negotiate win/win deals. |
| Step Nine: | Pull away further when he (or she) won't negotiate to gain more power. |